The workshop is located at the dean office building of the Roma Tre University in Via Ostiense 159, Rome.
| | |
| --- | --- |
| | |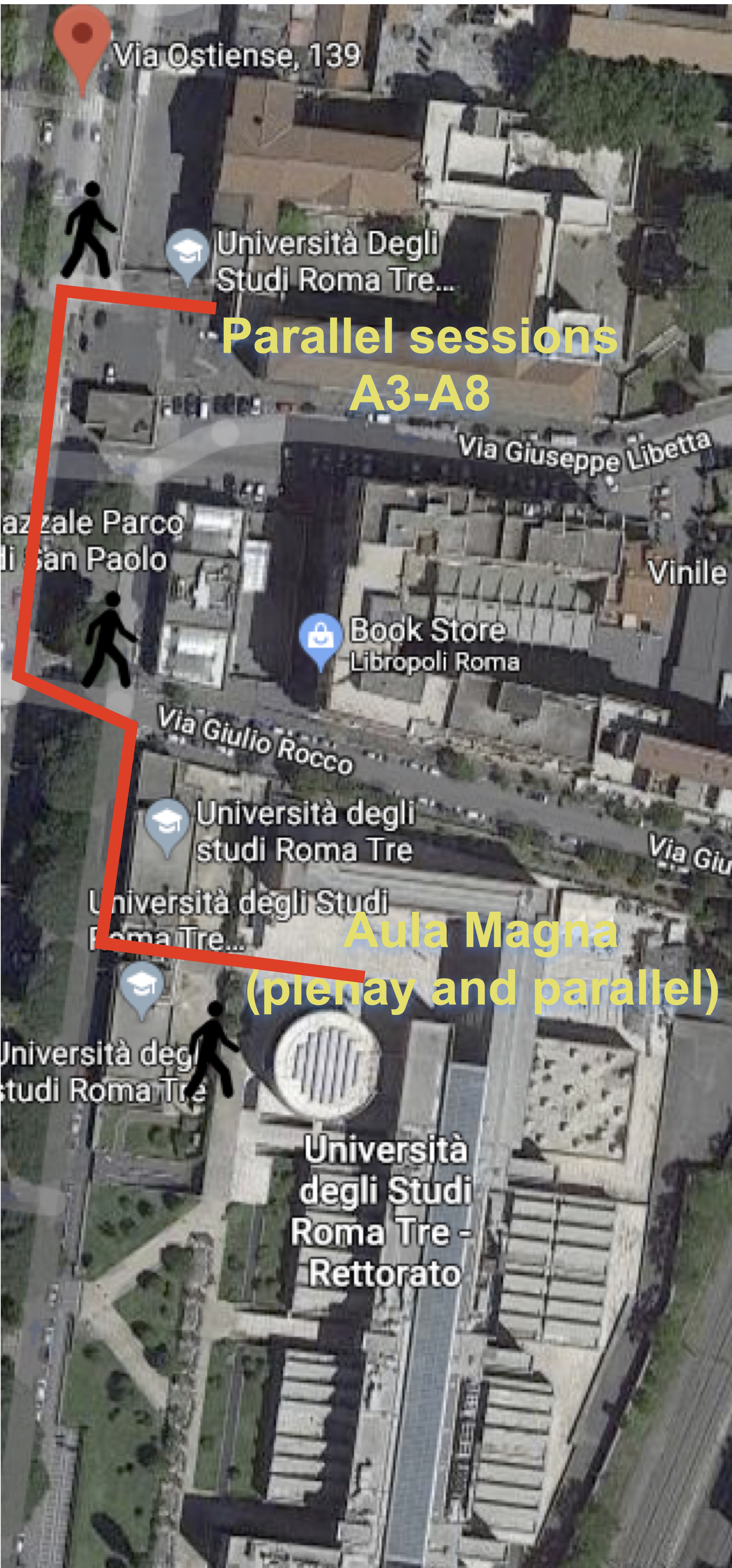 Plenary and parallel sessions are hosted in two different buildings of the university. The Aula Magna will be employed both for plenary and one of the parallel sessions, other three parallel sessions will be hosted in the rooms A3-A8 of the building hosting the DAMS (Philosopy, Comunication and Show Business Department). The picture on the right shows the path from one building to the other.
The university buildings are located close to the Metro B station that is reachable with a 10 minutes walk. Close to the buildings there are many restaurants, with nice view on the Tevere river and also small restaurants (osterie) making typical Roman cuisine.
Next to the metro B, there is one of the most beautiful churches in Rome, the San Paolo basilica, with its nice gardens.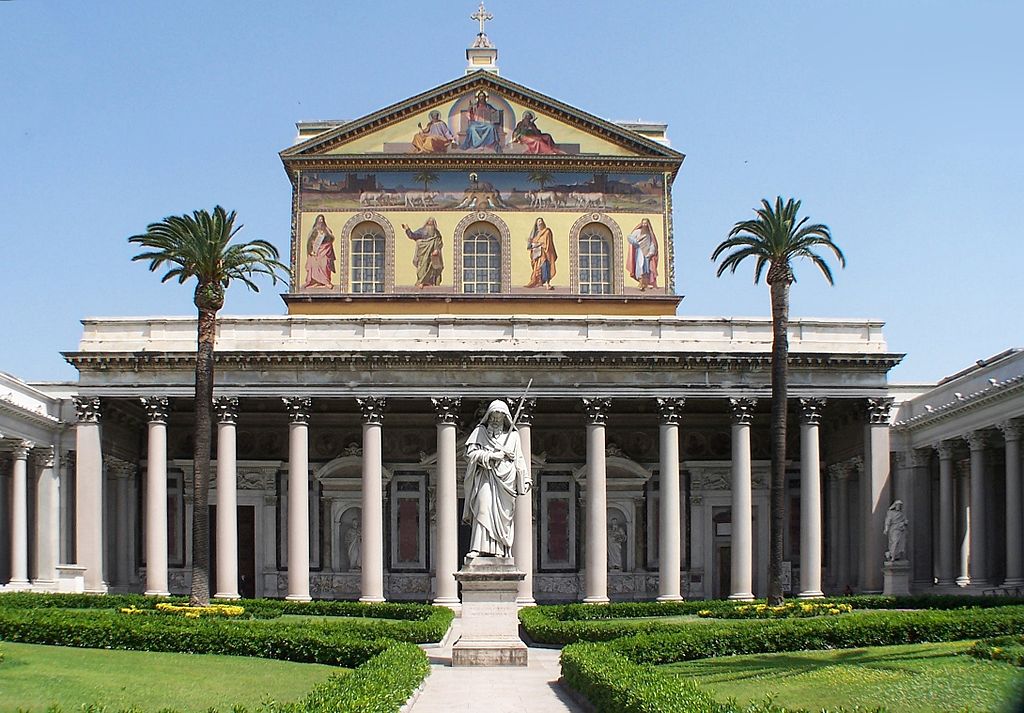 All rooms are equipped with a projector, a computer and a loud speaker audio system. In all rooms a wireless connection using the "Eduroam" authentication system is available.