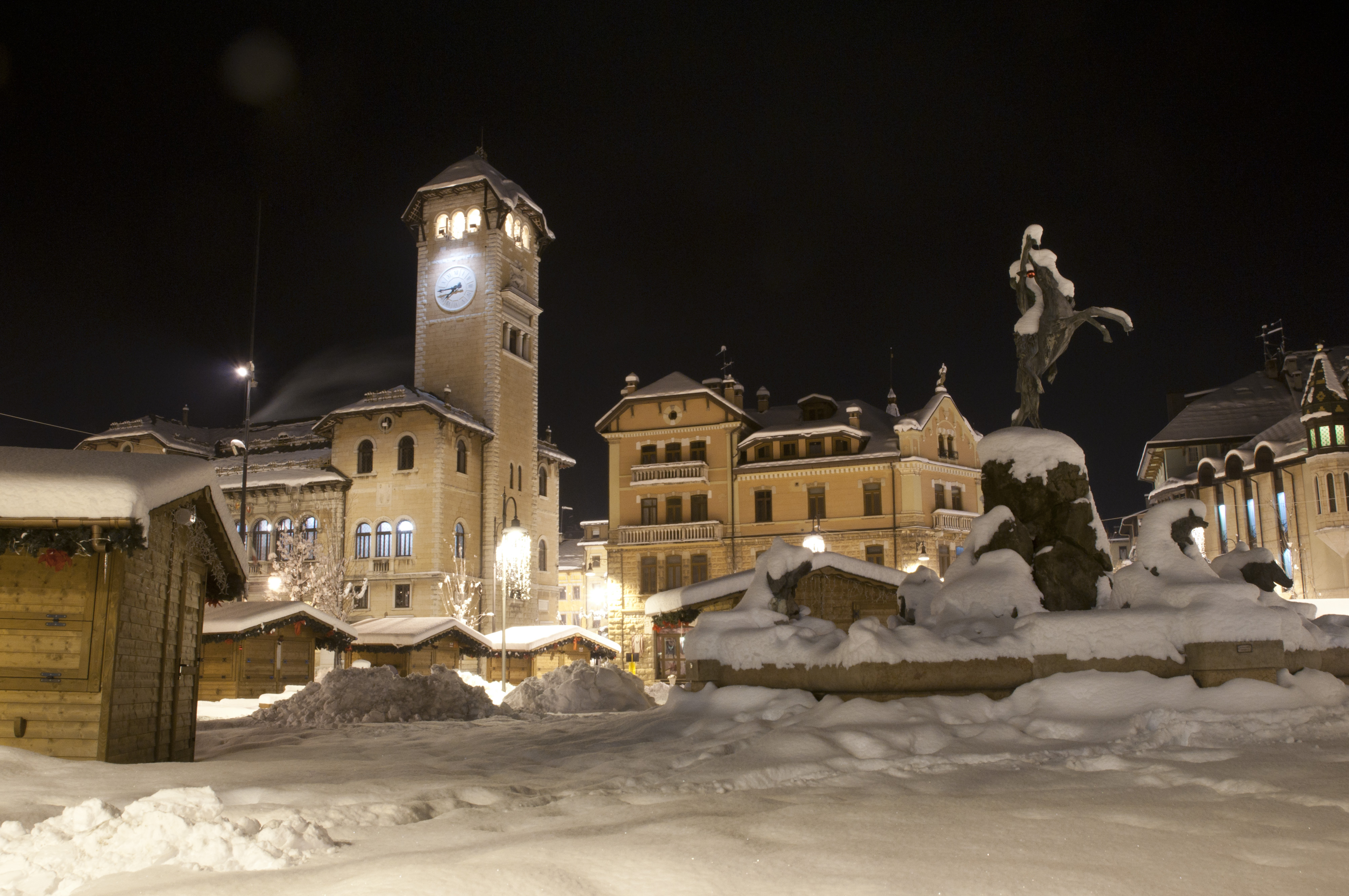 Photo credit and copyrights ©: photographer Roberto Costa Ebech - Comune di Asiago
The school will be held at the Astrophysical Observatory of the University of Padova (IAU code 043), located in Asiago. The Asiago observatory, designed by Daniele Calabi (1906-1964), was founded in 1942. Today it is organized in two sites:
- the main building, in the general vicinity of the small town of Asiago (25-30 minutes far by foot), consists of two domes and hosts the Galileo telescope (122 cm), a Multimedia Room and a small museum of scientific instrumentations;
- the «Cima Ekar» station, at about 1350 meters above sea level, hosts the Copernico telescope (182 cm), which is the largest in Italy, and the Schimdt (92/67 cm) telescope, originally placed in the main building and moved from the original position to take advantage of the higher altitude and lower light pollution.
More information on the instruments and the activities carried out at the Asiago Astrophysical Observatory are available on the observatory web page: www.oapd.inaf.it/index.php/en/asiago-site.html
---
How to reach Asiago
Buses run regularly to Asiago from either Vicenza or Bassano del Grappa. The closest airport is Venice Marco Polo (VCE), which is connected to most European cities and some US destinations. Buses connect the airport to Venezia-Mestre train station, where direct trains to Vicenza/Bassano leave. We plan to organize a shuttle bus from Padova. Further details will be forthcoming as soon as possible.
https://www.asiago.it/it/comearrivare/art_da_padova_allaltopiano_di_asiago/
External links:
www.veniceairport.it - Venice airport website: inside you can find information about transport to and from the airport;
www.trenitalia.com - Trenitalia website: here you can find the train schedule for your trip from Venezia Mestre to Vicenza or Bassano del Grappa;
www.svt.vi.it - Bus company website for your trip Vicenza-Asiago (about 90 minutes).
information tel 848 800 900
Timetable bus from Padova to Asiago:
you should catch bus Linea 80 from Padova to Vicenza and then Linea 23 from Vicenza to Asiago.
Timetable bus from Asiago to Padova:
you should catch bus Linea 23 from Asiago to Vicenza and then Linea 80 from Vicenza to Padova.
At his link you can find the timetable https://www.svt.vi.it/sites/default/files/orari-percorsi/inv-2019-2020/extraurbano-20191016.pdf
---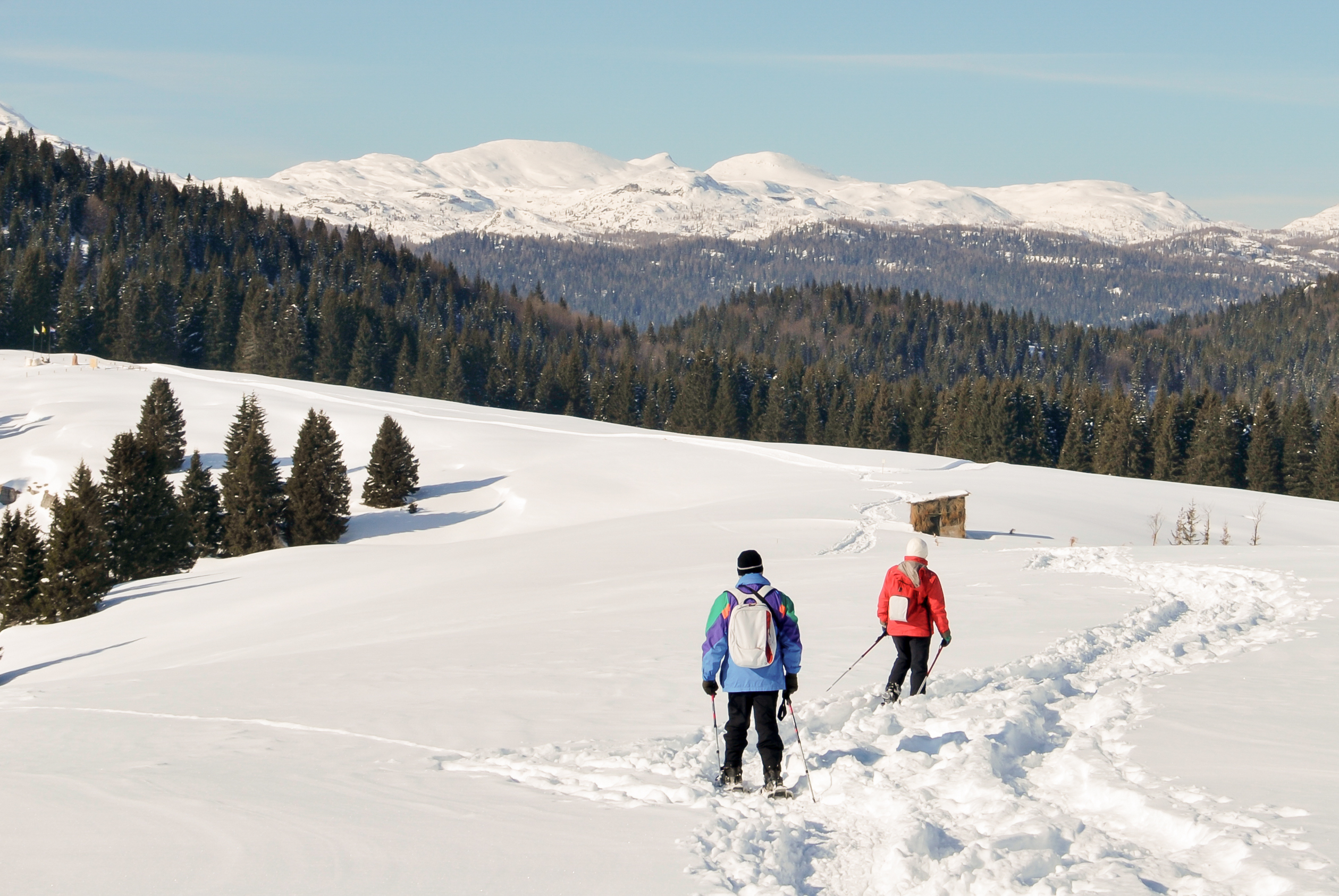 Photo credit and copyrights ©: photographer Roberto Costa Ebech - Comune di Asiago
About the town
Asiago is a popular mountain resort about 100 km far from Padova, at 1010 meters above sea level, in the province of Vicenza; it is the main center of the surrounding plateau region, called the «Altopiano di Asiago» or also «Altopiano dei Sette Comuni».
Asiago, due for its particular position reaches very low minimum temperatures and is considered one of the coldest inhabited centers of the Alps.
So, bring with you warm clothes.
More info: Asiago official tourism website
Video: click here