ACCOMODATION
_______________________________________________________________________
ARRIVAL FROM THE OLBIA AIRPORT. BUS/MINIBUS WILL BE AVAILABLE


________________________________________________________________
CLUB HOTEL MARINA BEACH
VIA DEL MARE , S.N.C.
08028 Orosei - NU
Tel. + 39 0784 999900
Fax + 39 0784 98518
booking@marinabeach.it
antonellaruiu@itihotels.it
------------------------------------------------------------------
The Hotel has limited numer of rooms available
Negotiated rates
Single Room: 115 euro full board
Double Occupancy: 85 euro / person
Triple and Quadruple Rooms are available.


------------------------------------------------------------------
Club Hotel Marina Beach
is a 4-star hotel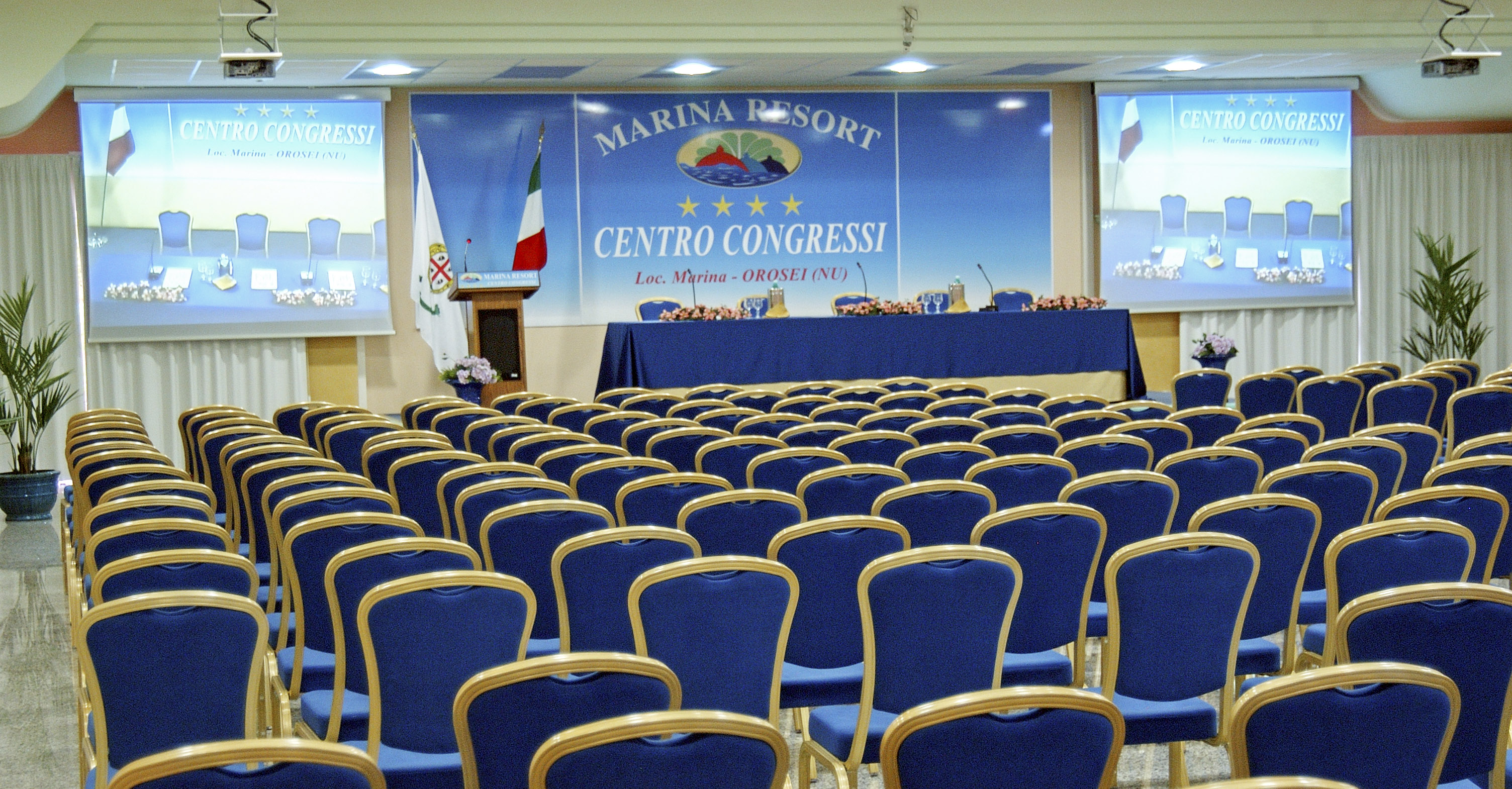 situated on the sea, a perfect holiday resort located on the Gulf of Orosei, an ideal place for families and for everybody who wants to have a funny and relaxing holiday on the most uncontaminated beaches of Sardinia.
With its private beach, swimming pool area and a village that looks like a Moorish castle, Club Hotel Marina Beach is located in the famous Marina Resort of the Gulf of Orosei, just opposite the 7 Km-long golden sandy beach of Marina di Orosei.

The picturesque family resort Marina Beach Club Hotel, with its Moorish style, offers accommodation inside a 23-hectare park plunged in the nature of the surrounding perfectly kept gardens, large areas of lawn and fruit trees connected by wide paths paved with mosaic stone, where it is possible to go for a walk or ride a bicycle.
A resort located just opposite the sea, with a private beach and a swimming pool area surrounded by palm trees, where you can spend your days when the sea has no allure for you.
Club Hotel Marina Beach is about 200 meters from the enchanting uncontaminated beach of Marina di Orosei, one of the most beautiful areas to explore in Sardinia.
During your holiday at the Club Hotel Marina Beach, you only have to choose your favourite sport and creative activity. A professional entertainment team is at your disposal to make your stay even more enjoyable.
For your relaxation, there is nothing better than the wide outdoor swimming pool, where you can alternate a refreshing cocktail to a dip in the pool.
The hotel is situated in the province of Nuoro, at 1500 m from Orosei and 90 Km from the port/airport of Olbia/Costa Smeralda.
Club Hotel Marina Beach also provides a shuttle service to reach Orosei and Olbia, upon reservation and at extra costs.
Its complex's architecture, its gardens, its inner squares, its wide swimming pools and its closeness to the sea, make this resort one of the most beautiful and majestic 4-star Village Resorts of Sardinia.