Welcome cocktail
A welcome cocktail wil be offered to participants on Monday September 29 at 18:30 at the "Cantina Palazzo Palazzo Modica" in
Via Nicolaci
. It will be followed by a visit of
Palazzo Nicolaci
, also located in
Via Nicolaci
(centre of Noto).
Both places are located on the same street one in front of the other. By walking up Via Nicolaci from the crossing with Corso Vittorio Emanuele, you will find the entrance of Palazzo Nicolaci on your left and after 20 m on your right the "Cantina Palazzo Modica".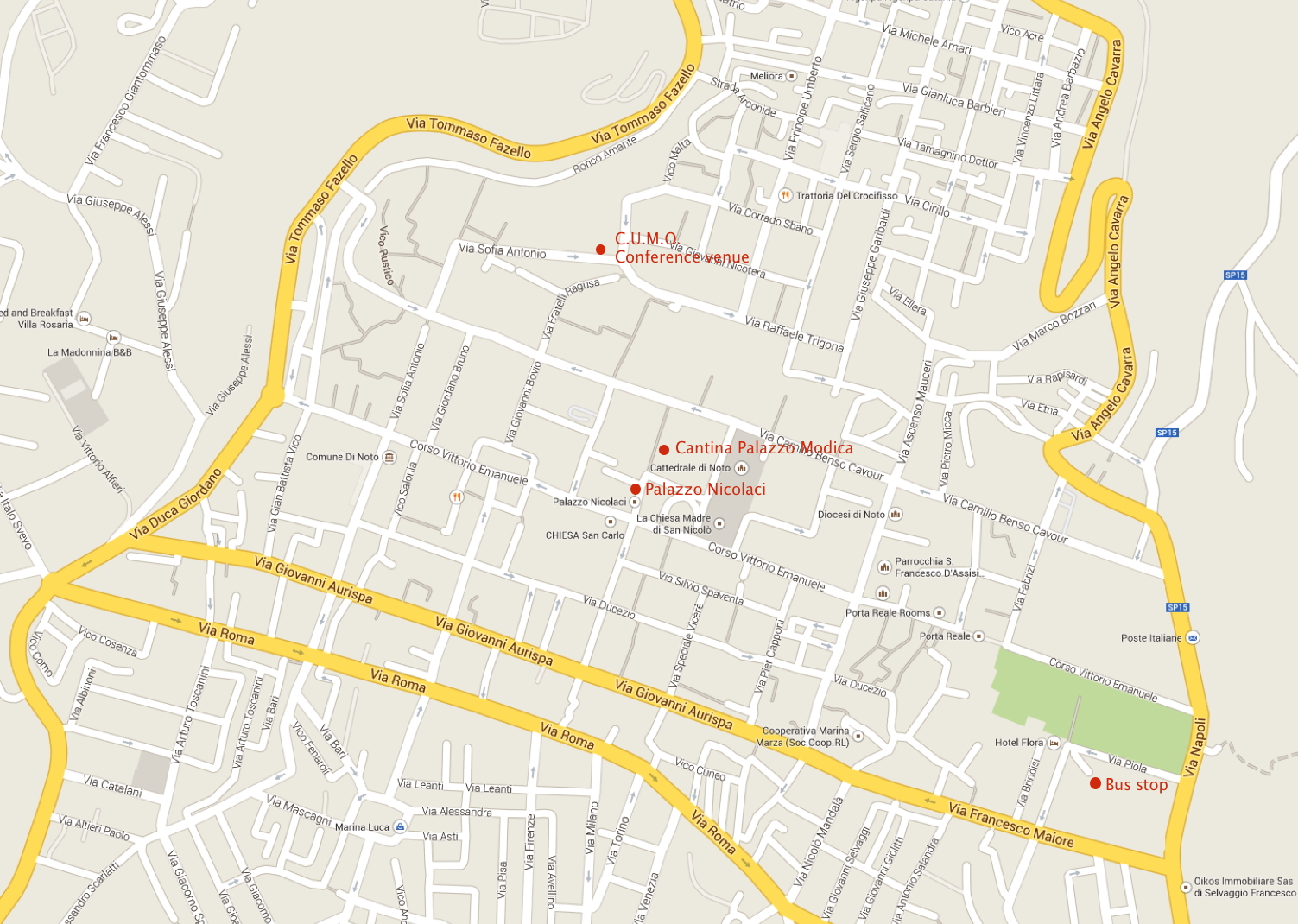 Excursion and Social Dinner
A visit to the"Villa romana del Tellaro" will take place on Thursday October 2 afternoon after the closing of the afternoon session.
The bus will stop at the public bus stop (see map above) and will leave at 17:00. Please, be there on time.
The archeological site of the Villa Romana del Tellaro has remains of a Roman villa of the fourth century a.C., the dwelling place of a family of landowners, whose floors were covered with extraordinary mosaics.
After the visit we ill head directly for the social dinner.
The social dinner will take place in the Buonivini estate of the Planeta winery.