Venue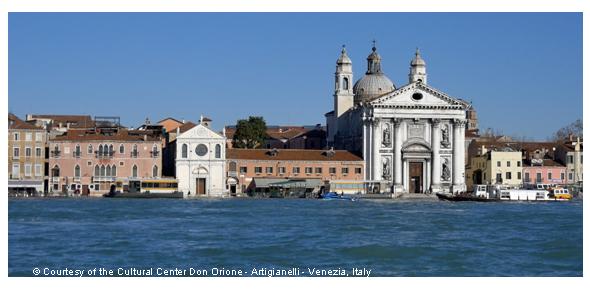 The 17th International Symposium on Microdosimetry (

acronym:

MICROS 2017) will be held in Venice (Venezia), Italy, at the "Congress Center" of the "Cultural Center Don Orione Artigianelli", Zattere - Dorsoduro 919 - 909/A, [on the "Giudecca Canal", in front of the "Giudecca" isle, close to the "Accademia Galleries", "Peggy Guggenheim Collection" and "Grand Canal", within ~20 minutes walking distance from "St. Mark's Square" (Piazza San Marco)].

Venue website: http://www.donorione-venezia.it/home-en



Venice (Venezia) is served by its own International Airport named "Marco Polo", located at Tessera, about 13 km from Venezia city ("Piazzale Roma") and is well connected by road and rail to other international airports in Northern Italy (Treviso "Canova", being the nearest; Verona; Bologna; Brescia; Bergamo; Milano Linate; Milano Malpensa).
Venice (Venezia) is connected by railway to every major city in Italy and to the rest of Europe.