Villa Monastero
Villa Monastero is located in Varenna, Province of Lecco, on the shore of Lake Como. The villa lies south of the village, halfway between Varenna and Fiumelatte, and includes a botanical garden, a museum, and a convention center.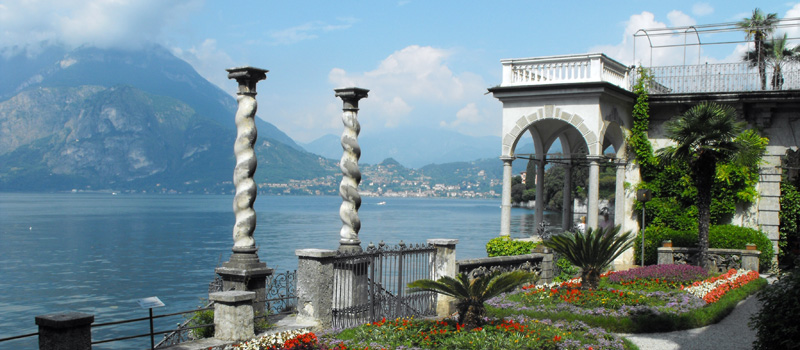 How to reach Villa Monastero
Villa Monastero is located in the center of Varenna, located on the eastern shore of Como lake, about 70 km from Milan.
From Milan
By train: the only railway line on which Varenna is located is Milano Centrale - Sondrio - Tirano. Trains to Varenna are leaving about every 1-2 hours from the railway station of Milano Centrale. The trip from Milano Centrale to Varenna is about 1 hour.
The Milano airports (Linate 10 km and Malpensa 46 km from Milano) and the Railway Stations in Milano are connected through frequent bus service.
By car: from Milano take the road towards Lecco (SS 36), when you get to Lecco follow the road along the lake (Strada Provinciale 72) and then exit at Abbadia Lariana/Mandello/Varenna. Villa Monastero is placed along the main road leading to the center of the village where there are also parking places.
From Bergamo / Lugano
From the Bergamo airport (Orio al Serio) and Lugano airport (Agno): take the train to Milan, then follow the directions above.