To fulfill the COVIS protocols, in October we were in contact with the Stazione Marittima

---
The previously foreseen location, the Centrale Idrodinamica, in Porto Vecchio, turned out to be not convenient for November, with COVID protocols.

courtesy of Tripadvisor
The Hydrodynamic Power Station was built in 1890, and was the most important building in the port as it held the machines for the distribution of energy in the port.
Trieste, Hamburg, Buenos Aries, Calcutta and Genoa were the first ports in the world to equip themselves with a Hydrodynamic Centrer The pressurized water produced by the power station was distributed throughout the port through 6,500 meters of underground pipelines, directly supplying cranes, docks and hoists. The system consisted of a battery of 10 Lancashire Boilers of the Cornwall model, 4 pressure generating machines built by Breitfeld Danek & Co. Prague-Karolinenthal and an auxiliary pump. As a result of the restoration work, the Hydrodynamic Centre has become a museum of its own with the nearby Electric Reconversion Subdivisio. (courtesy of MuseiTrieste website).
Address: Porto Franco Vecchio, 1, 34100 Trieste
Static Google maps: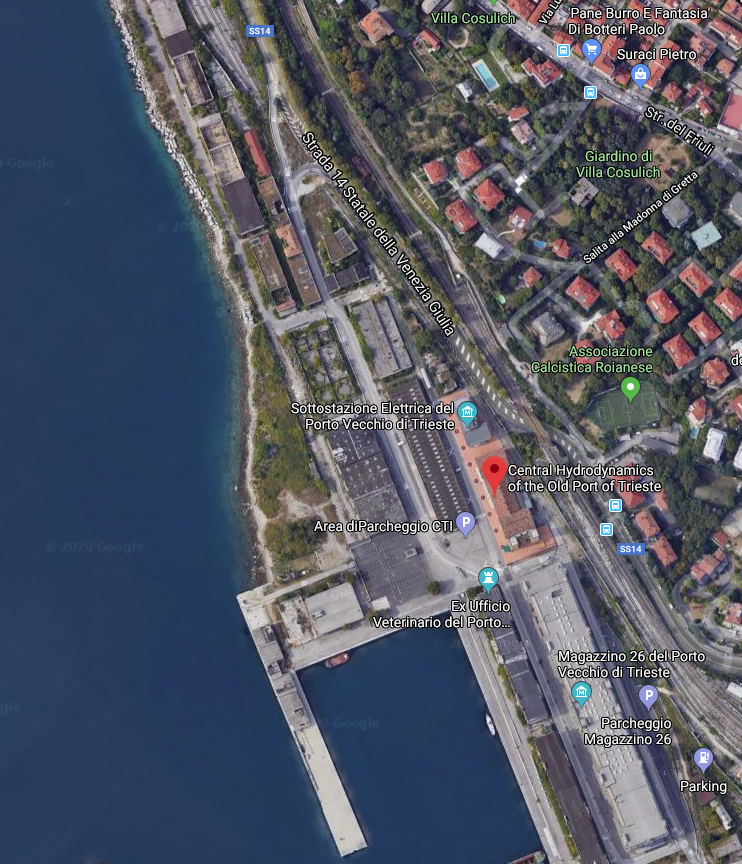 linea 81: piazza della Borsa - Magazzino 26 in Porto Vecchio (link)