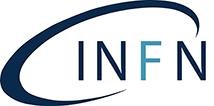 Exact techniques are invaluable tools to advance our understanding of physical phenomena. They have played a crucial role in the development of theoretical physics since its very inception, and continue to unveil deeper and deeper mathematical and physical structures thereof. This conference will review major latest advances obtained by means of exact techniques, with particular emphasis on

- Exact results in string and quantum field theory
- Exact results in AdS/CFT
- Integrable models, their deformations and applications
- Two- and higher-dimensional CFTs and SCFTs
- Bootstrap approaches to CFT and QFT
- Scattering amplitudes

The conference is planned to feature around 20 invited scientific talks by renowned senior scientists and young emerging leaders in their fields, on research topics which are of general interest and reflect the latest advances in the above topics. Given the broad and inter-disciplinary scope of the meeting, speakers will strive to be particularly pedagogical. The program will also include ample time for discussions.
Speakers include:
Gleb Arutyunov (Hamburg University)
Igor Bandos (Basque Country University & IKERBASQUE)
Lorenzo Bianchi (Queen Mary University London)
Ollala Castro-Alvaredo (City, University of London)
Jacopo de Nardis (University of Ghent)
Sergey Frolov (Trinity College Dublin)
Grisha Korchemsky (CEA Saclay)
Ivan Kostov (*) (CEA Saclay)
Charlotte Kristjansen (Niels Bohr Institute)
Andrei Marshakov (Skoltech)
Pierpaolo Mastrolia (Padova University & INFN PD)
Thomas G. Mertens (Ghent University)
Sara Pasquetti (Milano Bicocca University)
Balázs Pozsgay (Eotvos University & Technical University Budapest)
Fiona Seibold (ETH Zurich)
Amit Sever (CERN)
Roberto Tateo (Torino University)
Alessandro Torrielli (University of Surrey)
Congkao Wen (Queen Mary University London)
(*) = to be confirmed
This meeting is supported by ETH Zurich through the Career Seed grant No. SEED-23 19-1, by the German Research Foundation (DFG) via the Emmy Noether program "Exact Results in Extended Holography", by the Istituto Nazionale di Fisica Nucleare (INFN) and by the University of Padova.