WELCOME RECEPTION

A Welcome Reception and Dinner will be held on 15-Oct at 8:30pm in the foyer of the Bellini Theater in Catania.
The cost of the reception is included in the fee.
The registration desk will be open in the hall of the Bellini Theater starting from 7pm.
OPERA (DON GIOVANNI)
A
limited number
of tickets for the
"Don Giovanni" Opera
(by W.A. Mozart) at Bellini Theatre at the reduced cost of 38 euros are reserved on 18-Oct evening. Tickets are available on the basis of first-come first-served for participants who signed in the registration form.
CONFERENCE EXCURSION
The conference excursion (included in the fee) is scheduled in the afternoon of Wednesday October 18th. Participants will be provided with three alternatives of guided tours:
Taormina
Siracusa
Downtown Catania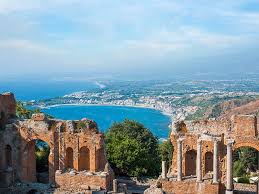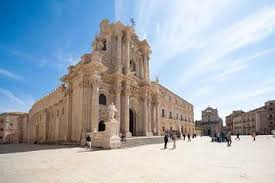 BANQUET
The Conference Banquet will be at
Palazzo Biscari, historic building in imperious baroque style, based on XVI-century walls of Catania. It will start at 8:30pm on 19-Oct. The cost is 50 euro per person.




GUIDED TOURS AT MONASTERO DEI BENEDETTINI
Guided tours at the Benedictine Monastery will be arranged for participants at the cost of 5 euro on 16-Oct, 17-Oct, 18-Oct and 21-Oct, for a maximum of 25 persons per tour.
The tour will go through the most important spaces of the baroque Benedictine Monastery: the two cloisters, the cellars of the XVI century today transformed into the faculty library, the roman domus (house), the "Night Choir" with its "balcony" on the main altar of San Nicolò l'Arena Church, the Novices Garden and the kitchen and cellars of the XVIII century realised by the architect Vaccarini.


GUIDED TOUR TO CASTELLO URSINO
An evening guided tour at the nearby
Castello Ursino site will be organized on 16-Oct. It is included in the conference fee.