About Arenzano...
The ties between Arenzano and the sea are antique and intense. Some says that this strong bond can be easily spotted in the name of the town itself.
The etymology of "Arenzano" identifies its historical roots in the mystic word "arensen". The latter would possibly derive from the expression "en sen", shouted by ancient sailors when catching sight of the safe shelter of San Marino Cape during a storm.
An Atlas of the eighteenth century describes Arenzano as a city of sailors, pirates and shipbuilders. The famous Capitan Romeo, who fought alongside the French in the War of Spanish Succession, was said to have inspired the writer Emilio Salgari in his depiction of the" Black Corsair", protagonist of a classic Italian novel.
The pride of Arenzano were also the shipyards, in which unparalleled shipwrights and carpenters were practising their craftsmanship until the mid-twentieth century.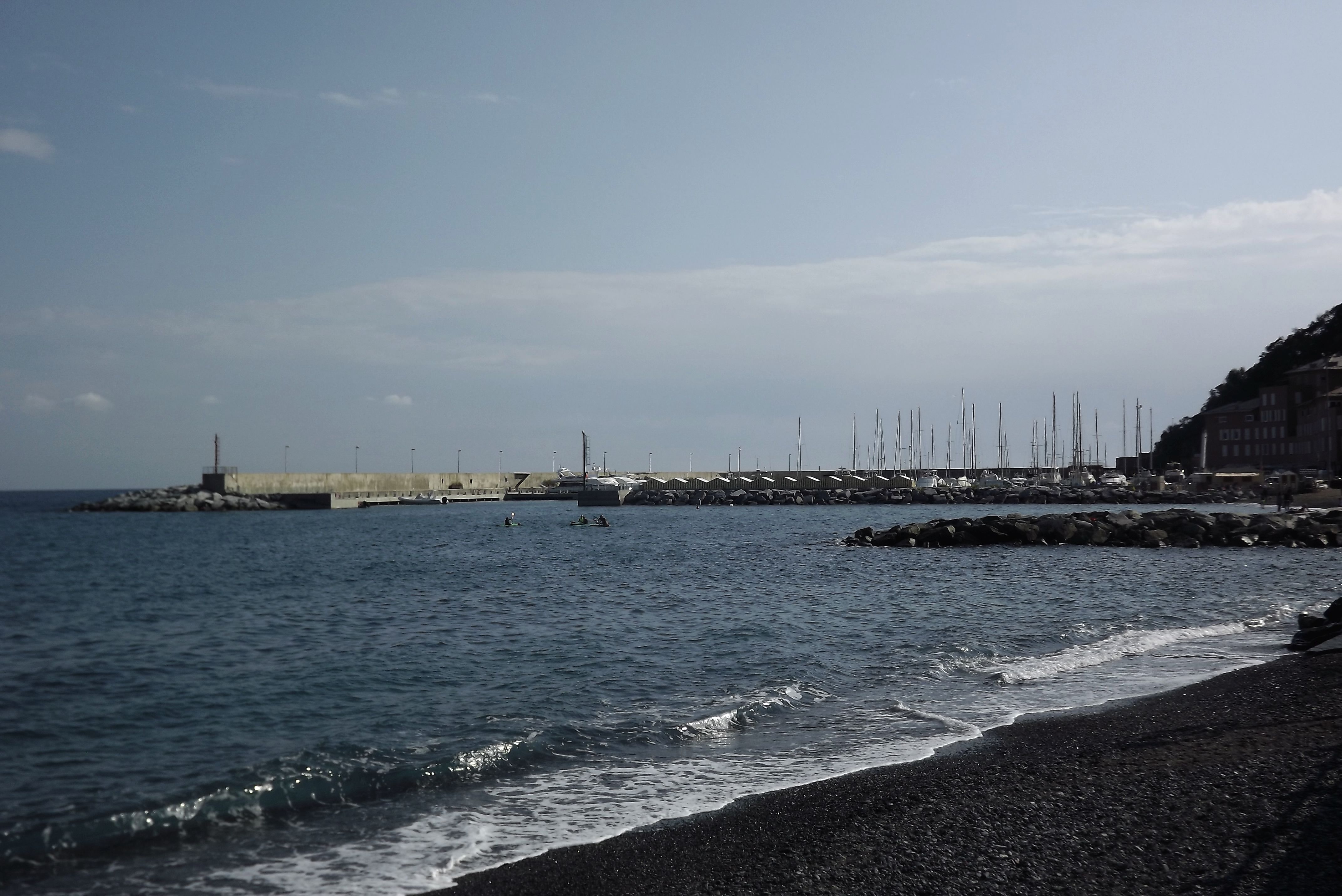 Main sights
- Sanctuary of the Infant Jesus of Prague.
- The 18th-century parish church.
- Villa Negrotto Cambiaso, a Genoese patrician villa built in the 16th century. It is now the town hall. It has a beautiful park, endowed with rare trees like Lebanon cedars and Araucarias. The Saracens' Tower (16th century), built to prevent sudden incursions of pirates from Maghreb.
- Sanctuary of Our Lady of the Olivette.