LENPA2020 will be held in University of Milan from 14 to 15 July 2020.
Location: University of Milan, Aula Magna (Main Auditorium). Address: Via Festa del Perdono 7, Milano.
Scientific Committee: Gianpaolo Bellini (co-chair), Frank Calaprice (co-chair), Wick Haxton, Aldo Ianni, Kunio Inoue, Takaaki Kajita, Luciano Maiani, Viktor Matveev, Marco Pallavicini, Serguey Petcov, Gioacchino Ranucci (co-chair), Kate Scholberg, Oleg Smirnov, Atsuto Suzuki, Yōichirō Suzuki, Yifang Wang.
Local Organizer Committee: Davide Basilico (webmaster), Gianpaolo Bellini (chair), Barbara Caccianiga, Paolo Lombardi, Lino Miramonti (scientific secretary), Gioacchino Ranucci, Silvia Rognoni.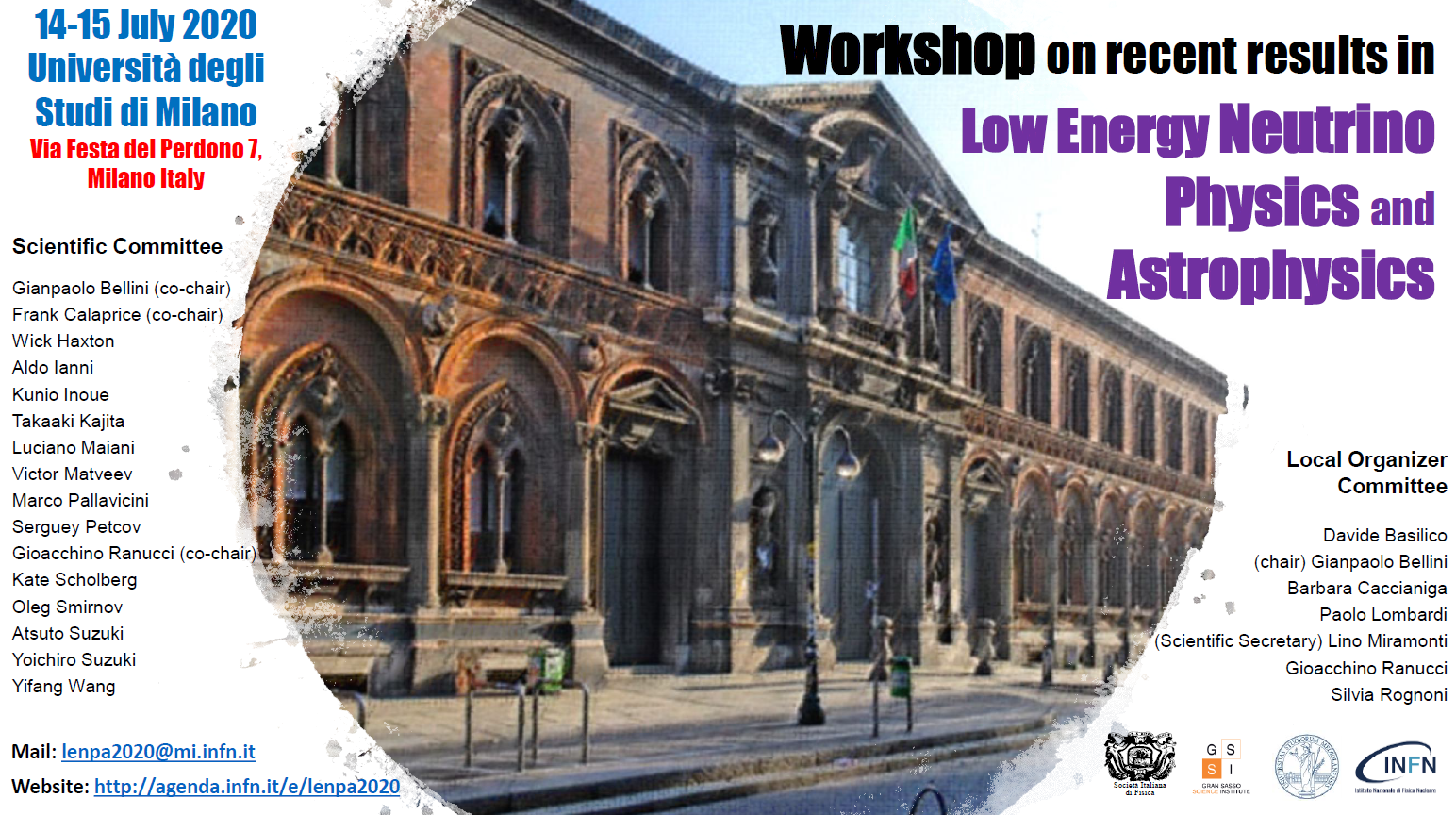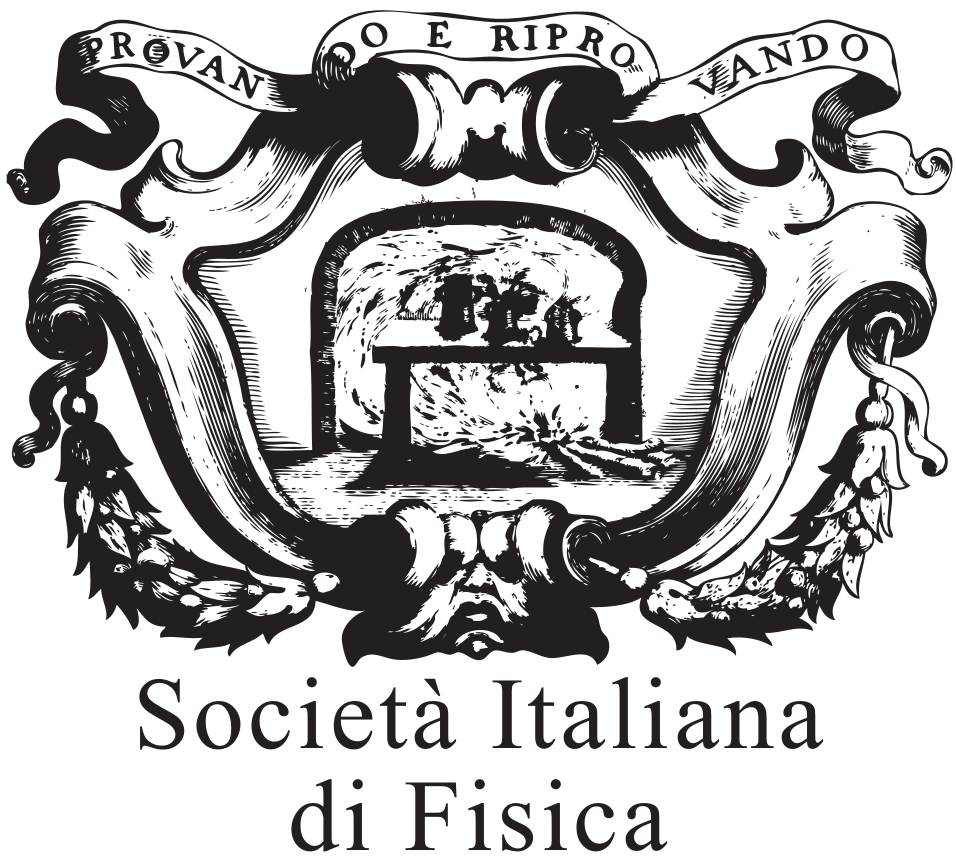 Registration
Registration for this event is currently open.